---
Slider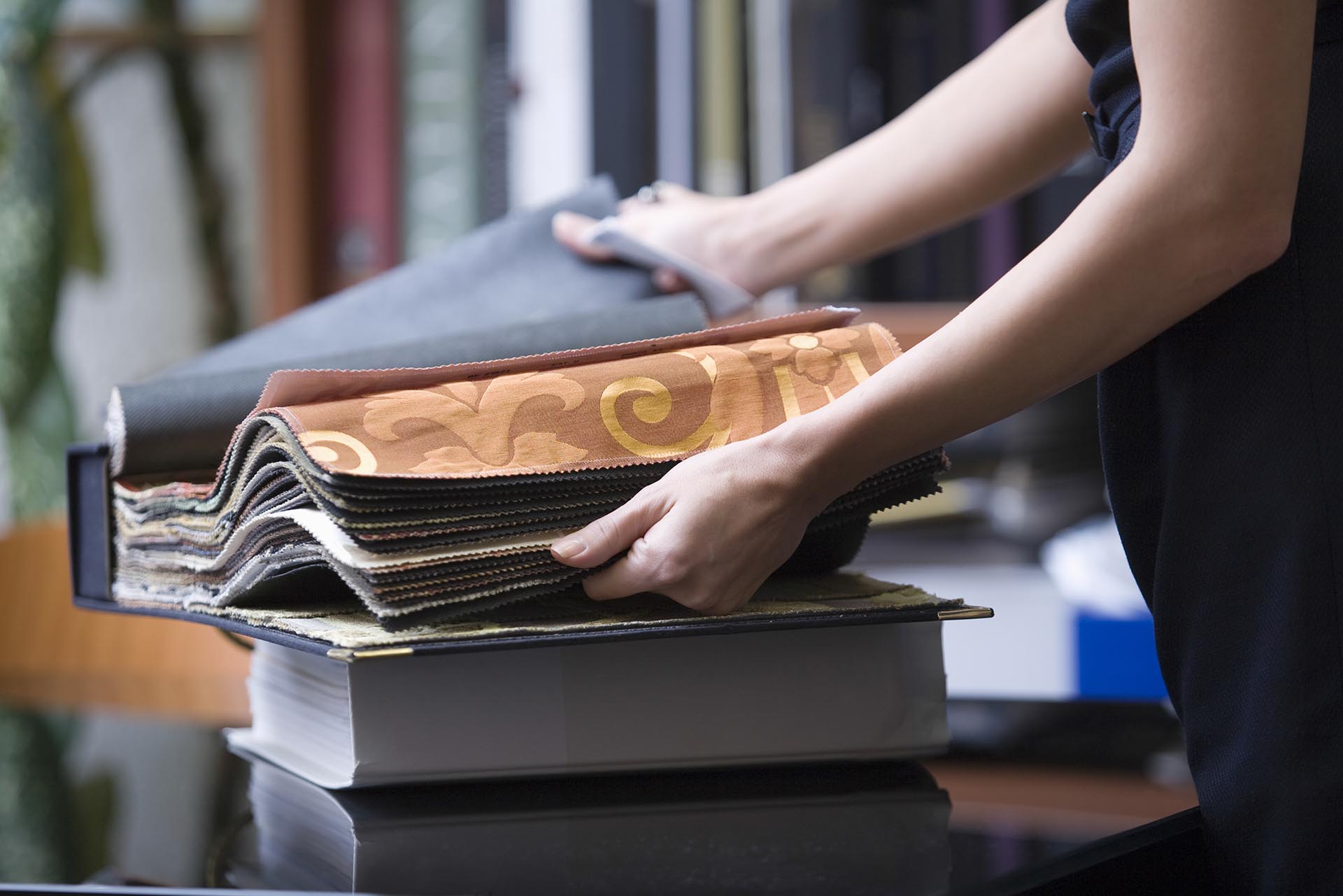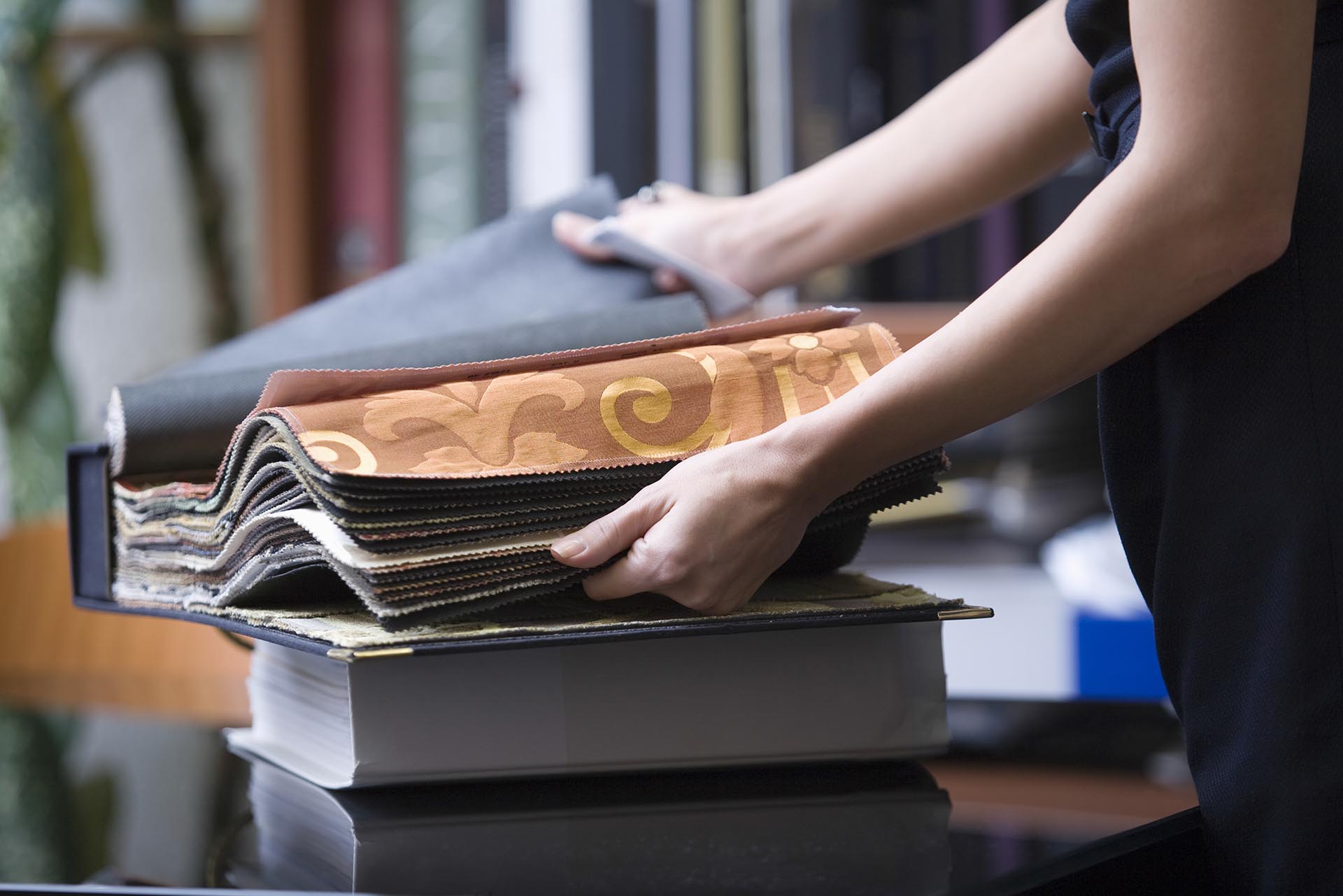 ---
---
Services
automotive
---
We also specialize in automotive upholstery. We are passionate about helping car enthusiasts get the quality workmanship their car deserves. Whether it's a classic vehicle that needs upholstery matching and restoration, or a new car that needs a little (or a lot of) freshening up, we know that quality interiors give cars both class and character.
marine
---
We specialize in top to bottom restorations of your house boat, jet boat, and patio boat. We know that marine environments are harsh, and your marine upholstery needs to be durable and weather resistant. We use top warrantied brands like Top Gun, Sunbrella, and the new Staftop that carries a 5+ year warranty. So no matter what kind of marine application you need - we have the skill and experience to create quality upholstery applications that will last for years to come.
furniture
---
Richard's Upholstery takes pride in using the best techniques to upholster your home and office furniture. We work tirelessly to create beautiful and high quality upholstery that you can enjoy for years to come. We believe that quality resonates with every generation, and should last for generations too.
outdoor
---
Want to move your party outside? We have you covered! We have outdoor upholstery that will take your outdoor living spaces to the next level. With a wide variety of fabric styles to choose from - including brands like Sunbrella, Top Gun, as well as the new Staftop - you are sure to find the perfect look for your outdoor furniture upholstery.
---
---
Testimonials
"Providing the North State area with quality Upholstery services since 1983."
– Tyler Lanham, Owner
---
---
Reviews
Facebook Reviews
So happy with the work they did on my wife's car. The seats look awesome. They gave the car new life.

James Crandall


May 26, 2018

I own NorCal Limousine and had some stitching coming apart on a very big leather seat. They did a great job making it look like new. I also had them rebuild the drivers seat. It feels like a brand new car again! Thanks guys!!!!

Jamie Gambill


June 30, 2016

Support a veteran owned business, use Richards Upholstery! The owners are stand up, honest, and family oriented people who will take care of you.

Derrek Ross


January 9, 2015

Great business take pride in there work and do an awesome job have had several things done here and have always done a good job.

Robert McGowan


January 6, 2015

We took our Dodge Ram 2500 in for new front and back leather seats, headliner and carpet replacement. They delivered the end product quickly and it looks fabulous!!! They also crafted a canopy for our pergola late last year. We definitely recommend Richard's Upholstery to anyone needing their services. They are fast, friendly, reliable and very fair on pricing.

Jennifer Montgomery


April 3, 2017

I just had my dinette set seats recovered at Richard's Upholstery...I am beyond happy!! They are gorgeous and perfect!!! Thank you for the great job:)

Teresa Brown Adams


September 6, 2018

Tyler and his team did the most excellent job on our piano bench. They had it done in lickety split - We couldn't believe the turn around time. And he worked with our vintage bench's look and created something better than we could've imagined. We are extremely thankful with the care and love they put into it. Thank you Tyler and team!

Courtney Long McElvain


November 22, 2018

We brought in our RV awning to be repaired. When Tyler heard we were heading for a camping trip this weekend, he rushed the job so we would have it in time for our trip. Such great people, incredible work - looks like brand new. Will definitely come here for all our future needs!

Wendy Parham Zanotelli


July 20, 2017

I took my F150 down to have the seats recovered, they look awesome! Price was fair, staff was professional, and their work was top notch!!! Would recommend them to everyone!!!

Jeffrey Lehti


November 18, 2016

Awesome job on my 2000 SS Camero front seats and headliner. One day very friendly father and son. Will going back witb my truck bench seat and boat . Thanks Guys.

Derrick Steele


April 22, 2016

We brought our pontoon boat down to Richards Upholstery for a full canopy enclosure. Tyler and his crew were very professional and finished it in a timely manner, even working after hours to get it done. We are very pleased with the quality of the finished product and would use them again for any upholstery needs.

Gretchen Garwood


March 30, 2017

Sandy Bade


September 30, 2018

Tyler was so helpful! We had a vehicle in our shop that we had to remove a abs sensor and replace it. I was in the cushion of the seat. Tyler got the vehicle right in and had it done in a few minutes!!!! Thank You Bryant Automotive

Bryant Redding


January 31, 2018

Went in with a simple job and they jumped right on it. I honestly thought I'd be dropping it off and waiting a week until they got to it. Took care of it right then and there. Very impressed!

Liz Bowron


July 18, 2018

We had an antique chair recovered several months ago. I was astounded with the beyond-professional job they did. The chair had small wooden feet and they actually touched up the feet. It looked amazing. So....our sofa, love seat and Ottoman needed new slip covers. I purchased this set almost 20 years ago at Macy's. It was very sturdy furniture so we wanted to keep it. So we called Richard's and asked them if this was something they could do. Of course it was. They looked at the style and matched it perfectly...and even better than the original. They restuffed the cushions and pillows. I now have new furniture that I hope to keep for another 20 years. Thank you Richard's for the amazing job you did. Oh, and these guys are so sweet, friendly and helpful. The BEST.

Susan Herrgesell


November 15, 2016
Yelp Reviews
Tyler and his team did the most excellent job on our piano bench. They had it done in lickety split - We couldn't believe the turn around time. And he worked with our vintage bench's look and created something better than we could've imagined. We are extremely thankful with the care and love they put into it. Thank you  Tyler and team!

Courtney L.


11/21/2018

We had sofa cushions refilled at Richard's, our second time using the excellent upholstery services at Richard's.  We were very pleased in both instances in terms of quality and service.

Lorrie G.


3/14/2018

We were so pleased with the work in our patio boat! Entire boat seats were re dong BEAUTIFULLY! The price was reasonable and well worth it!!! The quality was superb! Note to the future customer; get your name scheduled with him because he is in demand and it's worth the wait!!!  Highly recommend!

Clarann B.


10/03/2017

I went to Richard's to see if they could help me finish a sewing project.  I was making a "busy book" for my granddaughter and the pages were so thick my home sewing machine couldn't tackle putting on the cover. The two gentlemen there looked at the project and right then sewed it together for me!   And they didn't charge me a dime for it.  I was so thankful to have the project done.  I can only imagine if Richard's employees were this nice on a simple project, how wonderful they could be on a big project.  If I have any upholstering to be done, I'll use Richard's!

Laura D.


7/24/2017

I took some cushions from my camper to be reupholstered by these people and there were some details that looked quite complicated, so I was not specting for these people to follow up on these details.
But when I was there to pick up the cushions I could not believe how nice they looked, and how wonderful and perfect!!... These people are thru masters of their craft and I am so very grateful for a job well done!!.... THANKYOU!!...

Fabio A P.


11/26/2018

We are so grateful for Richard's Upholstery and their customer service. We needed a chair fixed for my husband and they were able to fit us into their busy schedule quickly, fixed the immediate need for this vital chair and then recommend how we can extend the life of the chair in the future.  Everyone we worked with with kind, considerate and treated us as if we were their only customer. I hope to take them more business in the near future!

Keri S.


2/08/2018

After years of use as a leg rest while watching TV, the padded cover of my round storage Ottoman finally deteriorated to the point of being unusable. After searching in vain for a replacement, I looked for reviews of upholsterers in Redding and found Richard's.

I stopped in with the cover and asked if they could re-do it and if so at what price. They gave me a quote and the time that it would be ready. When I picked it up it was not only perfectly re-padded and re-covered, but it looked better than the original. And even my precise and detail oriented wife agreed that Richard's had done truly splendid work.

Professional, reasonable, punctual, and friendly. Doesn't get any better than that.

Richard T.


7/30/2016

I just had my dining chair seats recovered at Richard's Upholstery and am so beyond pleased!!  They are gorgeous.   I highly recommend using them.  The price was very fair and they were FAST!!

Teresa A.


9/06/2018

I can't say enough about how impressed I am about the work that was done. When I brought my cushions in he said they would be done within a week...they were done the next day. The price was extremely reasonable. The gentlemen were polite. I will definitely use this shop for my next project.

Joni F.


3/22/2018
---
---
Gallery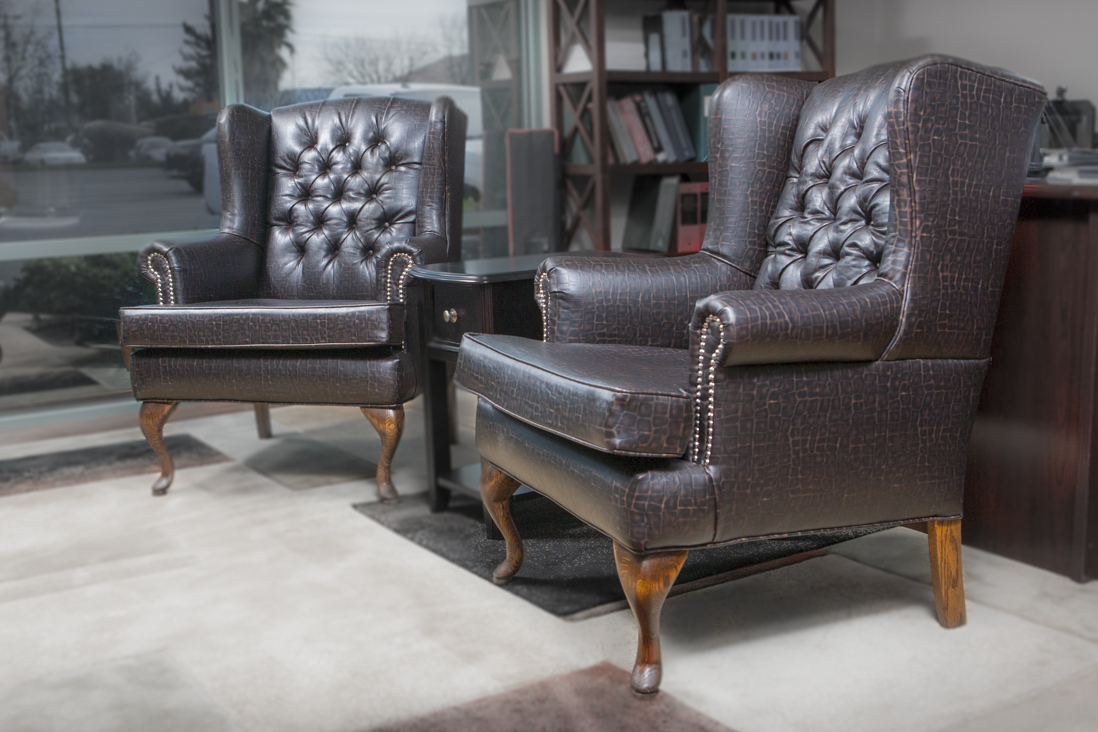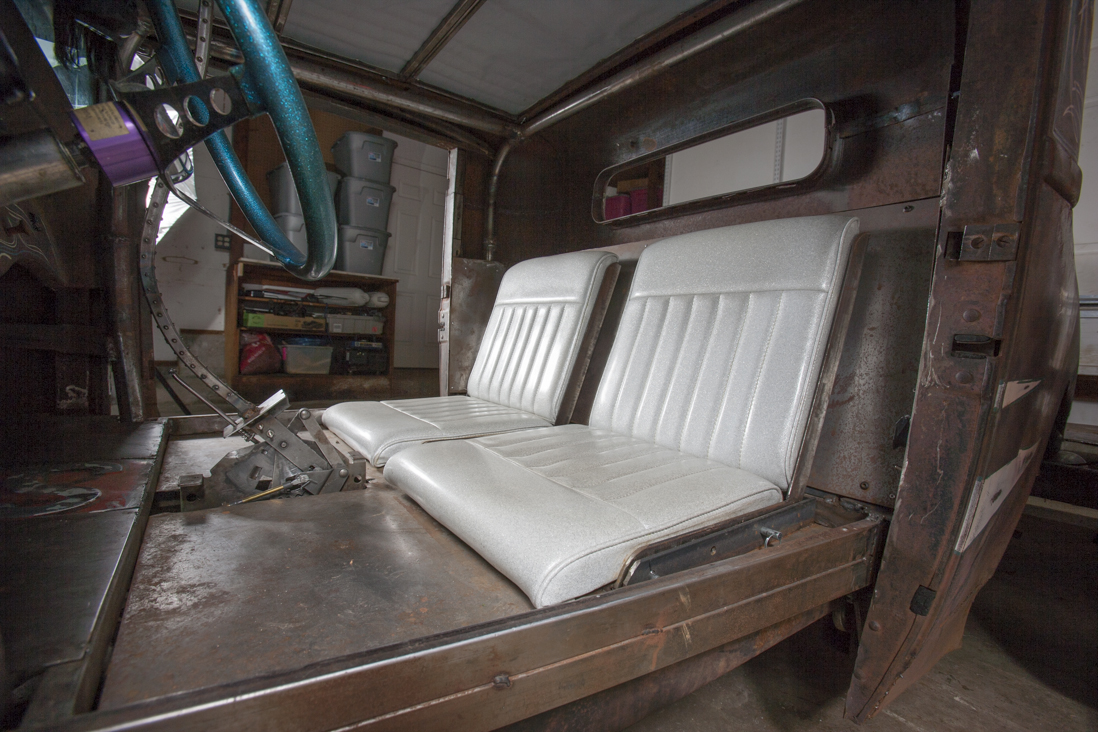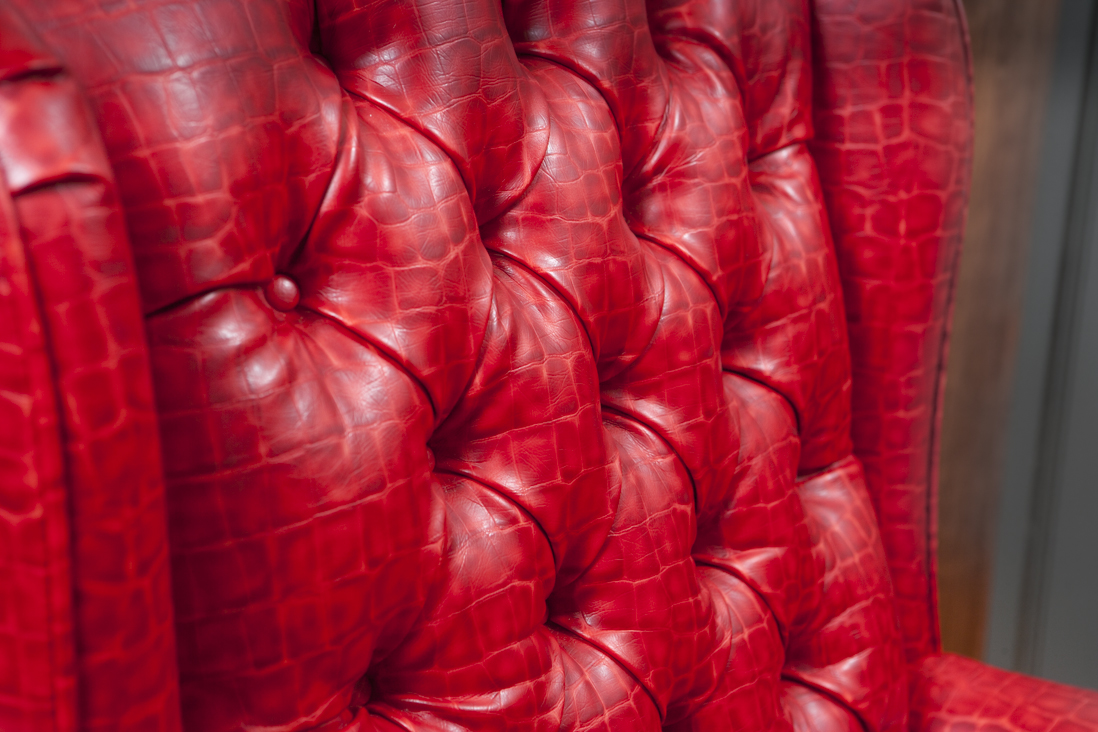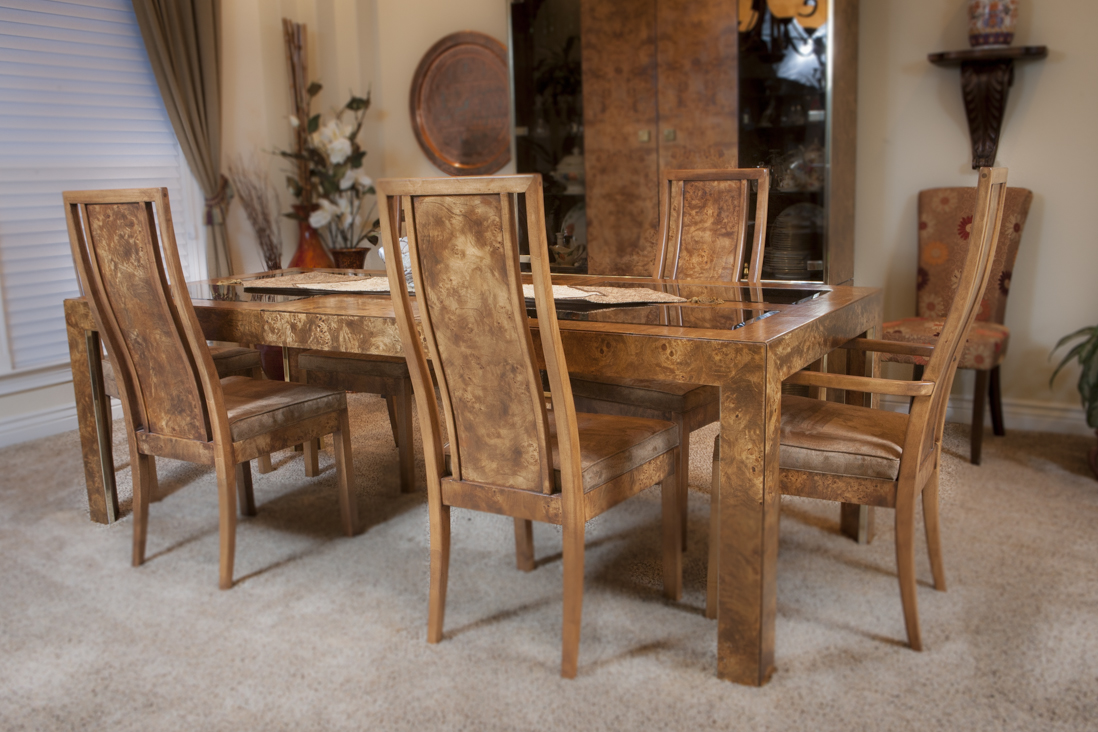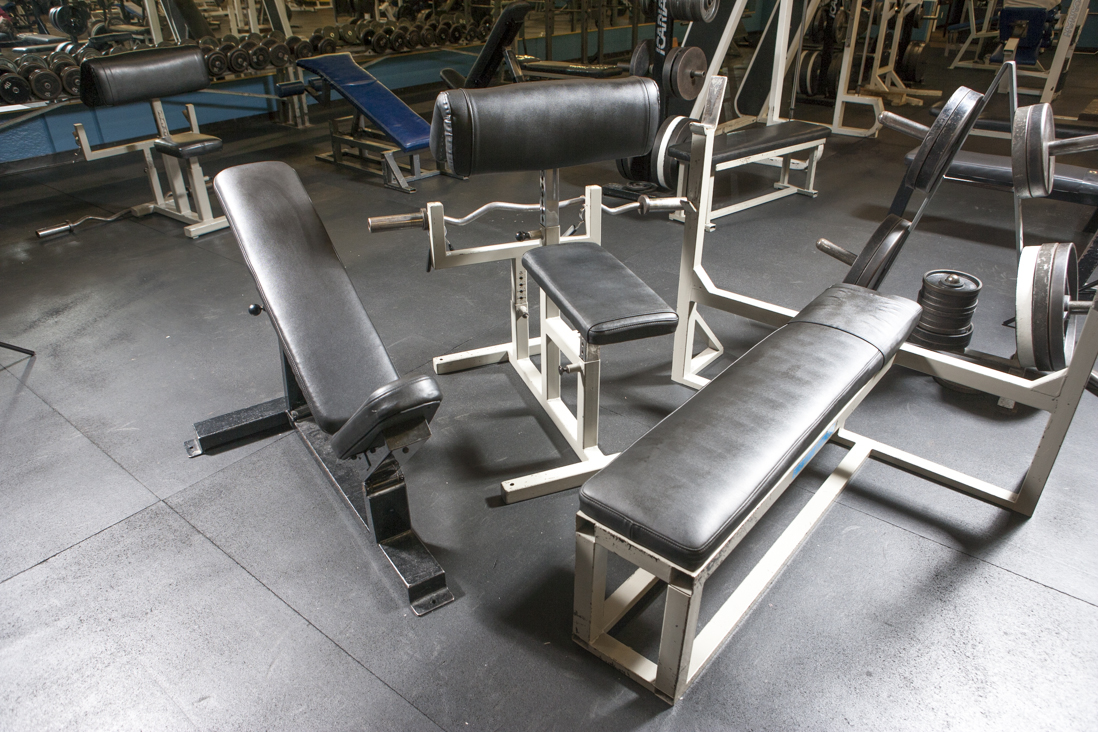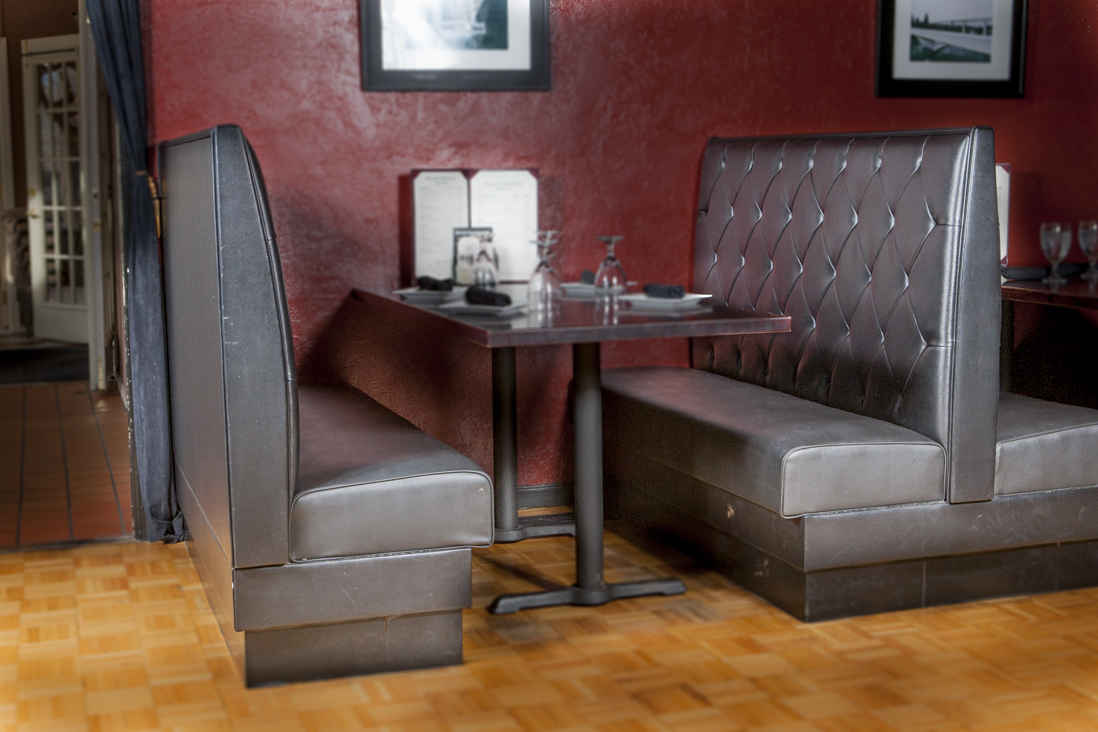 ---
---
About
As a family owned and operated business Richard's Upholstery provides superior service for your home or office furniture, your automobile interior, even seating for your restaurant.We specialize in fabric matching and restoration, custom embroidery, and creating custom looks. We have distinguished ourselves by the quality workmanship we do and for the passion we have for our craft. We have proudly been serving the North State since 1983.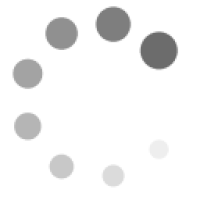 ---
---
Contact
Address: 472 Wilshire Dr., Redding, CA 96002
Telephone: (530)222-6082
Email: tyler@richards-upholstery.com
---